Holiday Mental Health: Tips For Women and Moms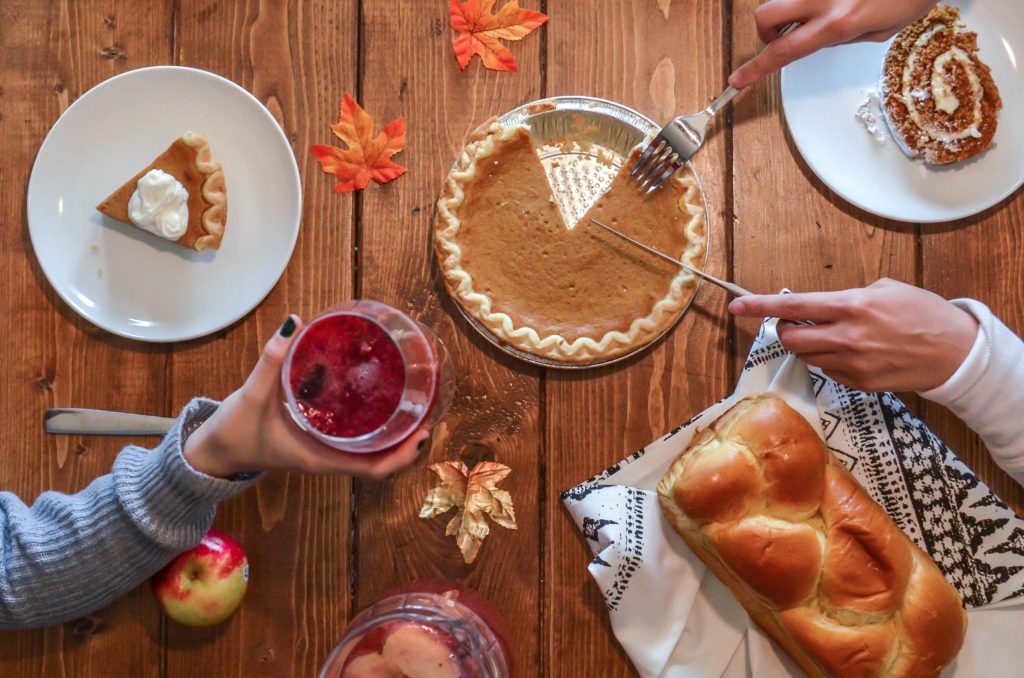 I just love this time of year with all of its traditions and festivities. Their is something so special and fulfilling that comes from visiting with all my family and friends and celebrating another year together.
I especially love all the good food, treats, and last minute invitations for fun activities. With all
this action, our plan for a healthy life can go right out the window. So I do a few
little things to help you be healthy while you are having fun.
1) Laugh Often – Laughter really is the best medicine! Use your energy to lift each other up and laugh at the silly parts of our everyday life. Think of fun ways to make others laugh, this will help you to see the joy in this Holiday Season. How can you not like Frosty the Snowman and old reruns of "I Love Lucy" when she is working in the candy factory?
2) Don't Take It Too Serious – The holidays can have a lot of pressure to them and sometimes emotions run high and people say and do things that really they don't really mean to say or do. Don't hold too tight to these words and remember you have a chance to use your words to tell people about all the things you love about them, even if it is your Aunt Mabel and you still remember that she told you she didn't like your Christmas dress 20 years ago.
3) Find Time to Exercise – Even if you can't fit in your whole regular routine at the gym sneak in 10 mins here and 15 mins there to go walking with your sisters or go ice-skating with your kids. All those minutes add up and keep us well.
4) Plan Ahead – If you know particular situations are difficult for you, dinner at your in-laws or the holiday office party, come up with some one-liners to stop the nasty progressions of unwanted conversations or simply remove yourself from the line of fire. Then make a plan to decide whether those conversations are something you need to have sometime later in private. No texting or emailing those conversations, you need to be face to face for those types of talks, it is only fair to everyone.
5) Make Time For You – We often get so busy at this time of year we sometimes forget that we need to re-connect with our own heart. Take 5 mins and sit by the fire with a cup of tea and put your feet up. Go to a Yoga class you have wanted to do forever with your friend, just because. We all need a little down time and only you know what that is for you, no one else, not even your spouse can tell you what that is. My Mom loved to cook and bake and when we were little she would tuck us in bed with my Dad home in the other room and she would run to the grocery store to walk the aisles in peace and quiet and get ideas. She lived on the edge.
6) Just Say Yes – Take a chance and live outside your comfort zone. Many of us live our lives locked in fear of what might happen. Say yes to the neighbors' invitation for hot chocolate around the bonfire while sledding or yes to the friends who are going caroling in the nursing home. Say yes to the charity or to the soup kitchen request for help, your heart will thank you.
7) Eat and Drink – Responsibly of course, but do it and enjoy it! Try the new bread pudding your girlfriend made and the dark chocolate that was flown in from Europe. Just have one piece instead of two and one drink instead of 3. Often at family get gatherings we overeat or drink due to stress. Think ahead about what stresses you when you are there and drink a nice glass of water with lemon or tea instead.
8) Be Thankful – My favorite part of this time of year is exactly that, being thankful. I am thankful for my health, my boys, my friends and my family all over the country. I think of all my patients and all the challenges that they are facing everyday and I am thankful for them that they get up everyday and keep fighting for their health. There is nothing better to fight for than that: your health and the people you love.
Happy Thanksgiving!!!
…
Author Sheree DiBiase, PT is the owner of Lake City Physical Therapy. She specializes in women's health, lymphedema and breast cancer care. She has over 30+ years of experience practicing. If you have questions, reach out to here via Lake City PT's Facebook.