Pelvic Floor Therapy Telehealth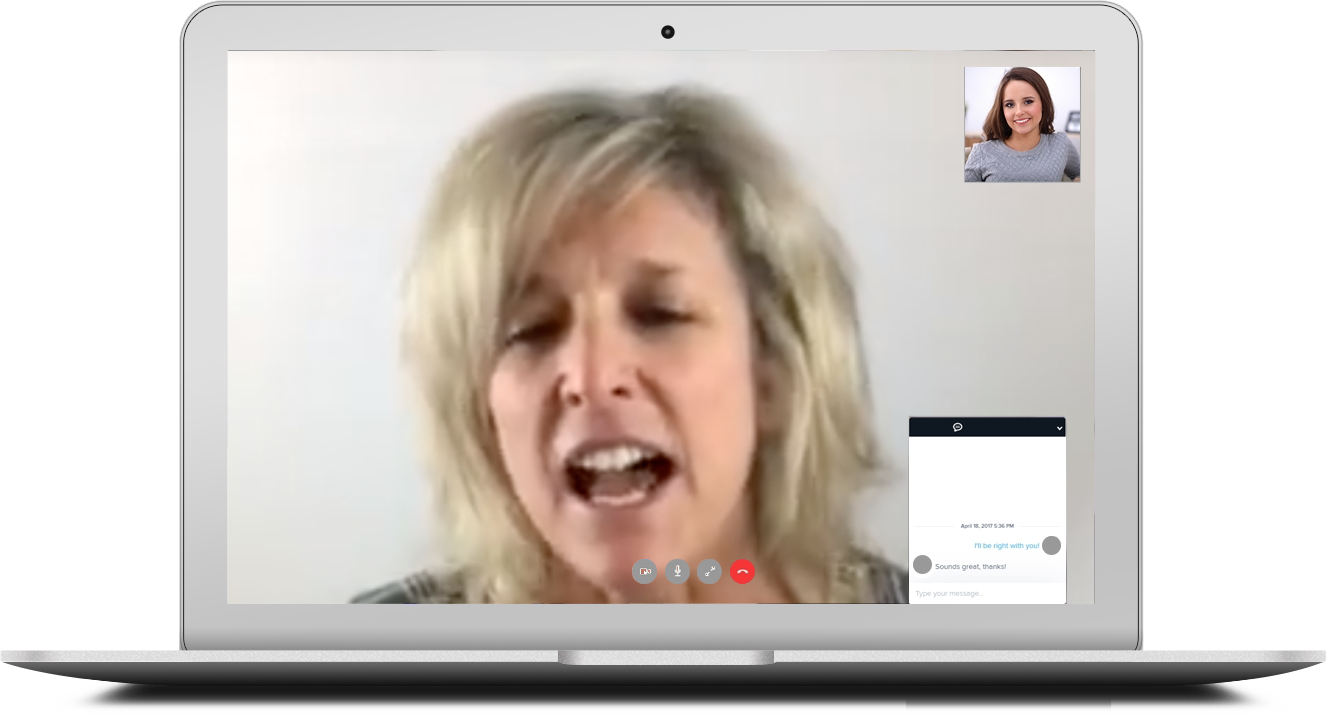 Education is a key component when it comes to pelvic health. Whether you are having weakness in the pelvic floor with bladder incontinence, bowel constipation after delivery or pain and dryness with sexual activities, Telehealth allows us to ask detailed questions and talk about and come up with reliable solutions for your pelvic health issues. Because education is such a large component of pelvic floor physical therapy Telehealth is able to produce effective results with guidance via video chat and the delivery of exercises right to your home.
In a study with women who had urinary stress incontinence 64-70 % of the patients had lasting improvements up to 1-2 years after participating in their Telehealth care.
Telehealth is providing an opportunity for more women to get pelvic floor care
Telehealth is allowing us to give women access to pelvic floor physical therapy care no matter where they live and work. Just because you are rural or unable to get to a in office appointment because of daycare or your work, you can still receive quality treatment.
You don't pay co-pays for Pelvic Floor Telehealth
Telehealth can be paid for with your insurance or your HSA account and you can be seen without having to pay a copay. It is a good way to make an investment in your own health without having to leave home.
Differences between pelvic floor therapy in person and telehealth
Pelvic floor assessment is different with an in office visit compared to a visit via Telehealth in that
How our staff are trained differently for a Telehealth
Our staff at Lake City Physical Therapy is trained the same whether it's for hands on in office visits or via Telehealth. Our staff understands pelvic health care regardless of the mechanism of delivery. Education and the ability to effectively communicate and instruct our patients is the key to our success.
Data on pelvic floor therapy in telehealth
64-70% of women who had stress urinary incontinence improved with the use of Telehealth.
Workout App Used in pelvic floor therapy telehealth
Lake City Physical Therapy has its own customized exercise free app for any patients who participate in our program. Whether it's a stretching regime you need or a prenatal postpartum exercise program we have a way to make it easy for you to participate in our program.
Video call portal used during pelvic floor PT telehealth
Our Telehealth portal is safe, easy to use and HIPPA compliant. All you have to do is login to the link you are given when it is time for your visit. You can use the chat area to ask questions and we use it to give you instructions during the visit.