Pelvic Floor Weakness After Childbirth: After Baby Body Screening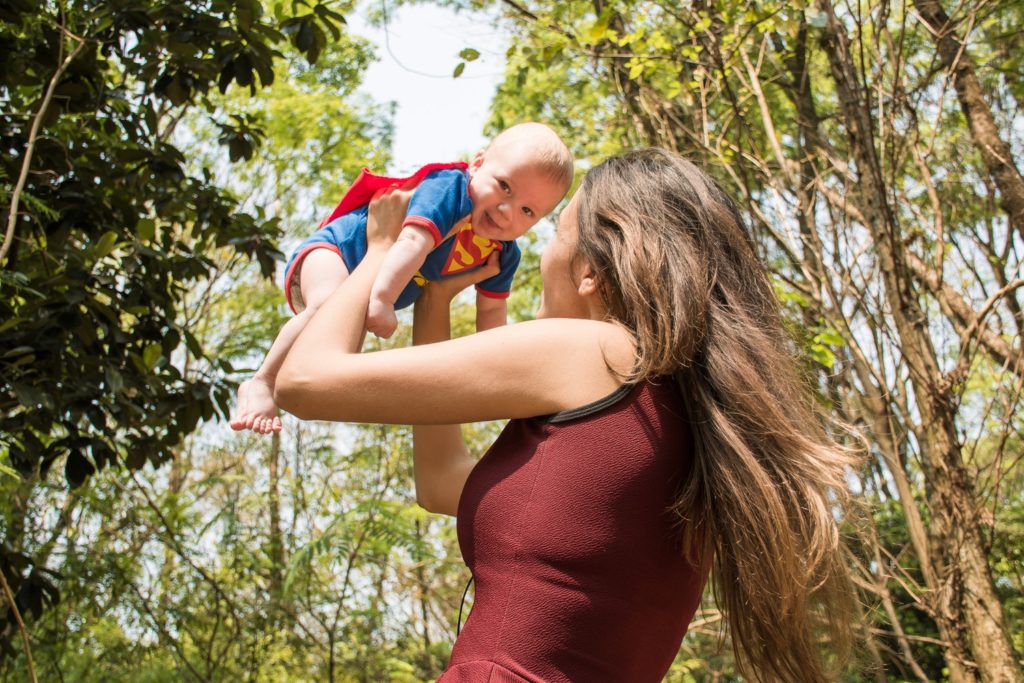 All I can remember is that feeling that came over me each time I looked into my brand new babies little faces. You can't put it into words very well, but I felt my heart melt and my world change and I was suddenly fixated on my sweet little one and I forgot about anything that I might need for my own health.
New Moms have so many hormones that are circulating in their bodies and they are often so overwhelmed with their babies needs that they forget about what their post-pregnancy body needs.
So all you new Mommas with your sweet new babies, as soon as you are six weeks from your delivery date and you have already seen your MD for your final check-up, it is time for you to come to physical therapy for a post-partum physical health inventory check-up.
This is the time that you need to make sure everything is working well again in your back, trunk and pelvic floor muscles so your bowel, bladder and sexual function returns to normal. The muscles in your body take quite a hit with pregnancy and your physical therapist is the movement specialist for you following the after baby body.
3 Myths About The Pelvic Floor – Download Our FREE Ebook Now
Symptoms of Pelvic Floor Problem After Pregnancy
Research indicates that at six weeks you need to begin training to insure that the pelvic floor muscles return to their normal level of function for good bladder control, bowel ability and optimal sexual health. A leaky bladder is a sure sign at 6 weeks post baby that your pelvic floor system is not working right. It is a sign that the core is not bouncing back as it should be and that the muscles are not firing correctly throughout the trunk and the pelvic floor.
Don't be confused this is not a problem that just "goes away," and often it is happening when we are laughing, coughing sneezing or participating in sport activities, like jumping running or having fun. Often times we don't see people till years later and then the leaky bladder, which signifies a weak dysfunctional core, has changed a persons life in too many ways to count.
A Third of Active Women Have A Pelvic Floor Disorder
In 2002, Thyssen et al surveyed 291 elite women athletes who participated in all types of sports from basketball to ballet and questioned them about their urine loss when they were doing their sport or just in their daily activities. He found that 151 of the women reported urine loss and only 5 spoke to their medical provider about their problem. Then what was really bothersome to me was that only 6 people out of the 151 had pelvic floor training to get the muscles functioning correctly.
Wow, only 6 people knew that a physical therapist could help them with their leaky bladder and weak pelvic floor. That's not a good statistic and that's why we are talking about it today. You need to know its not going away unless you do something about it, and you need to know exactly what to do. Don't be afraid to seek help and if you are told its normal, just know that it is not normal.
There is nothing normal about a leaky bladder, bowel constipation or painful sexual intercourse after having a baby or being an active Mom. So with that in mind, every Mom at six weeks should have a pelvic floor screening and begin the process of retraining no matter what. Please be proactive and do not suffer with these issues even if it has been years since you had your children. There is help for you and your after baby body!
Have Questions? Ask with the form below.
Contact Us Physical Therapy
• • •
Sheree DiBiase, PT, is the owner of Lake City Physical Therapy and she and her staff can be reached in their Coeur d'Alene office at (208)667-1988 and in their Spokane Valley office at (509) 891-2623. Please call for an appointment to have a After Baby Body screening.