Telehealth
Click the link below to start your appointment.
Don't have an appointment? Schedule an appointment with the form below.
Below is short tutorial on how to use our HIPAA compliant video appointment software.
1. Enter your name on the screen that comes up and click "Check In"
2. Click "Enable Camera".
3. Then click Allow for doxy.me to use your microphone and camera. Below is a photo of what it could look like.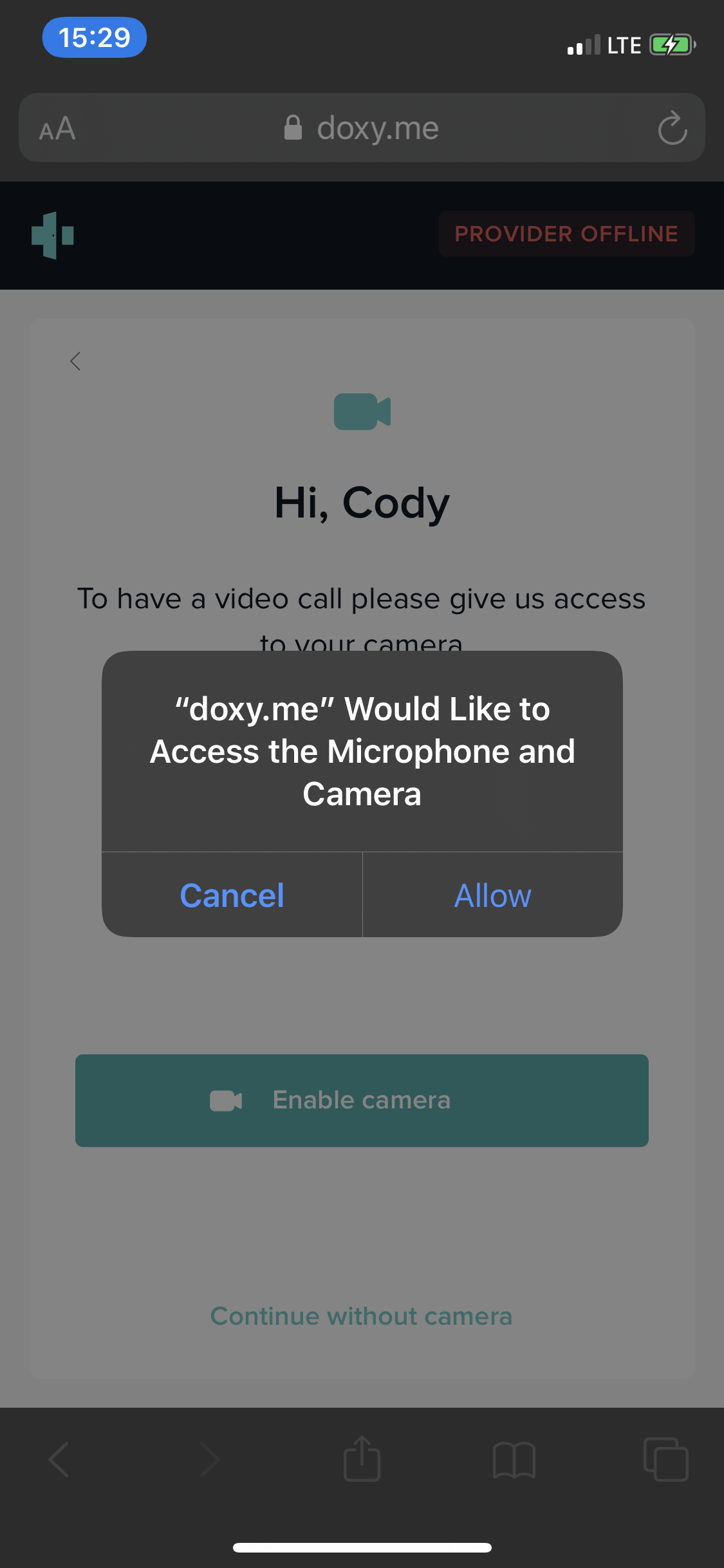 4. When you see the screen below you're in our virtual waiting room. Your PT will join the virtual room to start your appointment.